On September 19th, 2012 Apple has released Mountain Lion 10.8.2, side-by-side with the final release of iOS 6. In 10.8.1 Mac users had complaints about decreased battery life which Apple did not address at that time. Coming to 10.8.2, the same problem arised and users complained about significant reduction in battery life when they upgraded to Mountain Lion.
The new release of OS X is a cloud-centered operating system and has come out with different features that sync with iCloud. Initially, only Twitter integration was present in the new release of Mountain Lion, but later Facebook Integration was also added.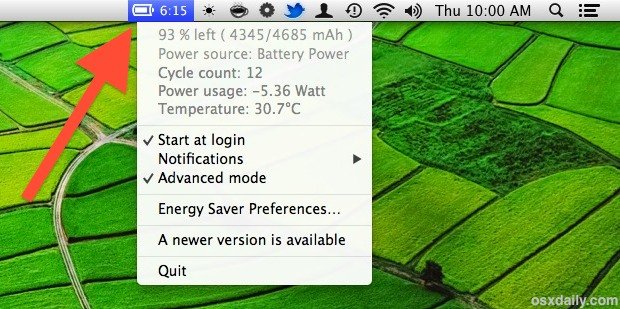 The significant features of the latest OS from Mac are :
Addition of Shared lists in Reminders
Restore previous sessions in Safari
Messages can now receive iMessages
FaceTime calls can now be made with your Apple Id
Game Center providing friend's suggestions from Facebook
Game Center can now challenge your friends to a game.
10.8.2, technically brings Power Nap support to the late 2010 MacBook Air. In order to use the full functionality of Power Nap, MacBook Air users need to download a required SMC update which is not available for the 2010 models, at this time.
Power Nap feature lets some compatible Mac computers stay up-to-date even while the system is sleeping. To use Power Nap, your Mac must use flash memory (hard-disks and SSDs don't work). The type of information updated depends on whether your computer is connected to a power source or running on a battery.
If the computer is running on battery, Power Nap can do the following things.
Checks for new email in Mail
Updates events in Calendar
Updates other iCloud events
If its connected to a power adaptor, Power Nap can also back up your computer using Time machine.
MacBook Air (Late 2010, Mid 2011, Mid 2012) and MacBook Pro (Retina, Mid 2012) are compatible with Power Nap and Mountain Lion 10.8.2
According to osxdaily, the following observations were made regarding battery life with Macs using Mountain lion 10.8.2 update.
Dramatic improvements to battery life on three different MacBook Airs (2010, 2011, and 2012 models), each jumping by at least 2 hours to an average of 6 hours under normal use.

Portable Macs running OS X 10.8.2 appear to run at lower temperatures and are noticeably cooler to the touch, perhaps suggesting the original battery life issue was related to power management or an errant background process
To our astonishment, the release notes of 10.8.2 makes no remarks on battery improvements. You can install the OS X 10.8.2 update, if you are using MacBook, MacBook Pro, or MacBook Air running Mountain Lion 10.8 or 10.8.1 through Apple Menu > Software Update.
MacObserver have found that 10.8.2 significantly improves battery life on both HDD and SSD based MacBooks and brings it back up to the levels seen on OS X Lion 10.7.4.